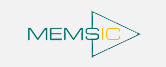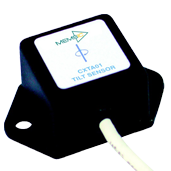 MEMSIC CXTA – Solid state, analog series
The CXTA single- and dual-axis analog tilt sensors offer resolution, accuracy and fast response in an inexpensive, easy-to-use package. The CXTA series design centers on a highly stable silicon micro-machined capacitive inclination sensor element. The CXTA series is fully signal conditioned with high level analog output(s), and optional analog temperature signal.
Key Features:  
Small, Low-Cost, Rugged

Rapid Response

± 75° Range

Fully Conditioned Analog Outputs

SPI (or UART) Interface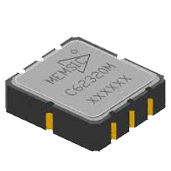 Magnetic Sensor Components
Memsic magnetometers are new MEMS sensors based on anisotropic magnetoresistive (AMR) technology. Compared with traditional magnetometers based on Hall technology, the accuracy is higher and the noise is lower. In addition, Memsic introduced high-performance AMR magnetometers into the smartphone market.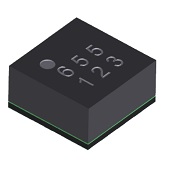 ACCELEROMETER COMPONENTS – Consumer Electronics
MEMSIC's accelerometer can sense the acceleration of gravity, and the magnetic sensor can sense the strength of the environmental magnetic field, providing key data for smart phone motion detection, entertainment applications, navigation, flipping screens and other application scenarios.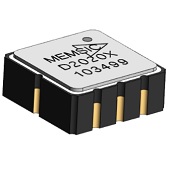 ACCELEROMETER COMPONENTS – Industry
MEMSIC's sensors have the advantages of ultra small size and ultra low power, which meets the requirements of smart wearable devices to accurately output attitude and orientation under limited computing power and space.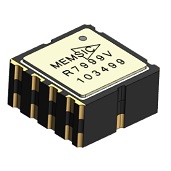 ACCELEROMETER COMPONENTS – Automotive
MEMSIC has been supplying global automotive customers for more than 15 years and has excellent market performance in safety areas such as ESC, EPB, Rollover Detection, ECU.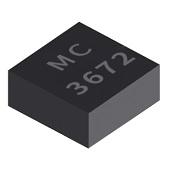 MEMSIC is exclusively authorized by mCube for all its inertial sensor technologies, which have proved by mature capacitive accelerometer technology based on 600 million pieces of mass production shipment, and its products cover a rich combination of the industry's smallest size and lowest power consumption, such as 1.1×1.3mm WLCSP package the capacitive accelerometer was recognized by Yole Développement as the smallest product in the world, and also one of the lowest power consumption products in the industry.
MEMSIC's Hall switch sensors use a low-power CMOS process and integrate Hall sensor chip in a single chip. Built-in sensitivity compensation, and has excellent temperature compensation characteristics, so that the chip can work in the environment of -45 ~ 85 ℃, and maintain good performance consistency.