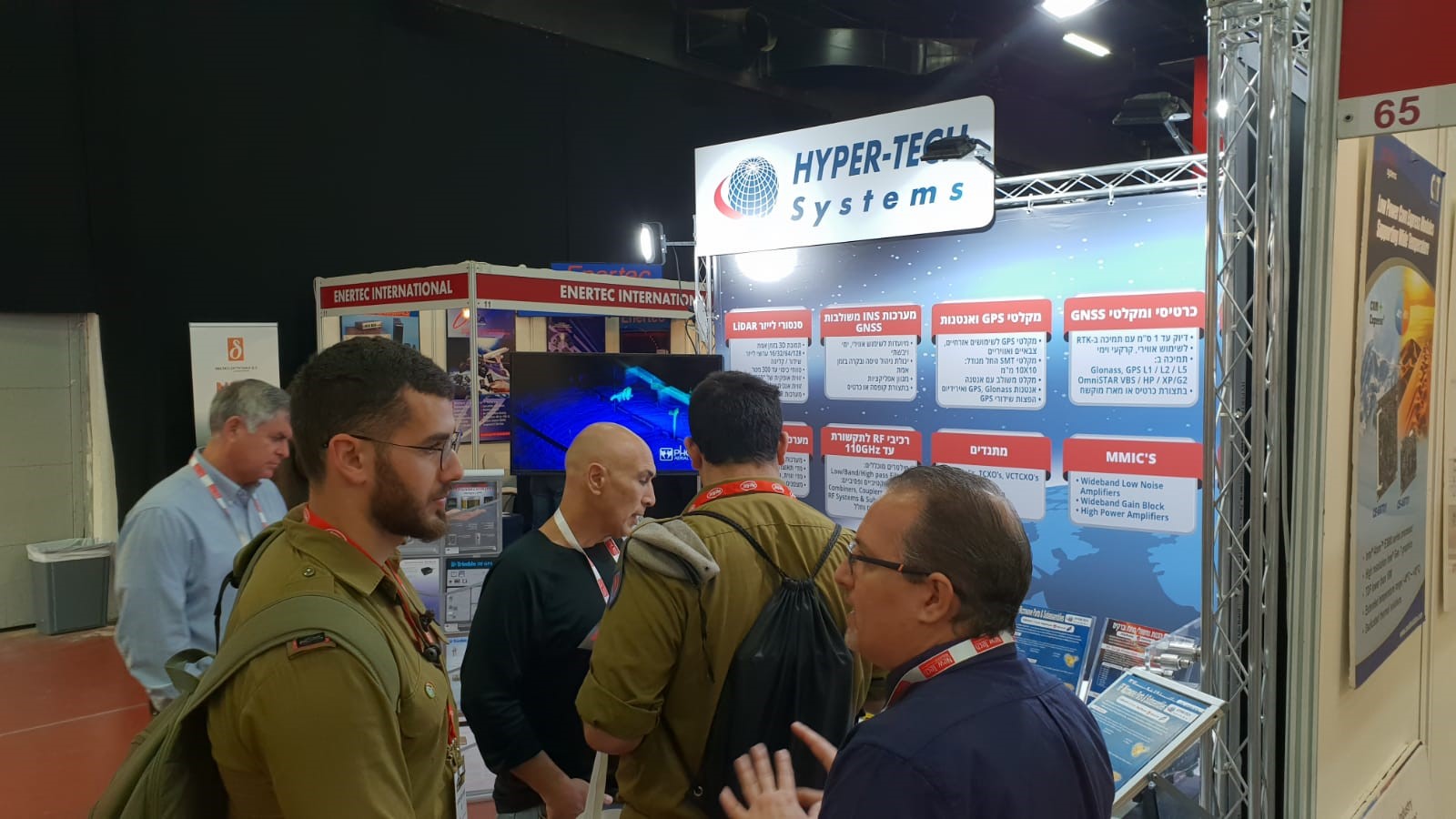 Military & Aviation Conference 2019
Hypertech's wide array of military and aviation related products and solutions was presented in the New-Tech Military & Aviation Conference that took place this March in the Israel Trade Fairs Center in Tel- Aviv. Our professional team was busy consulting and providing info and data to the many visitors.  Hypertech's global leading partners include Trimble Navigation, Velodyne Lidar, Geodetics, GPS Networking, Rakon, Berex, M2Global, Polyphaser/Transtector, Memsic, Applanix, True North and many more.   
Find more on our Positioning, Mapping & Timing products
Find more on our Components & Subassemblies products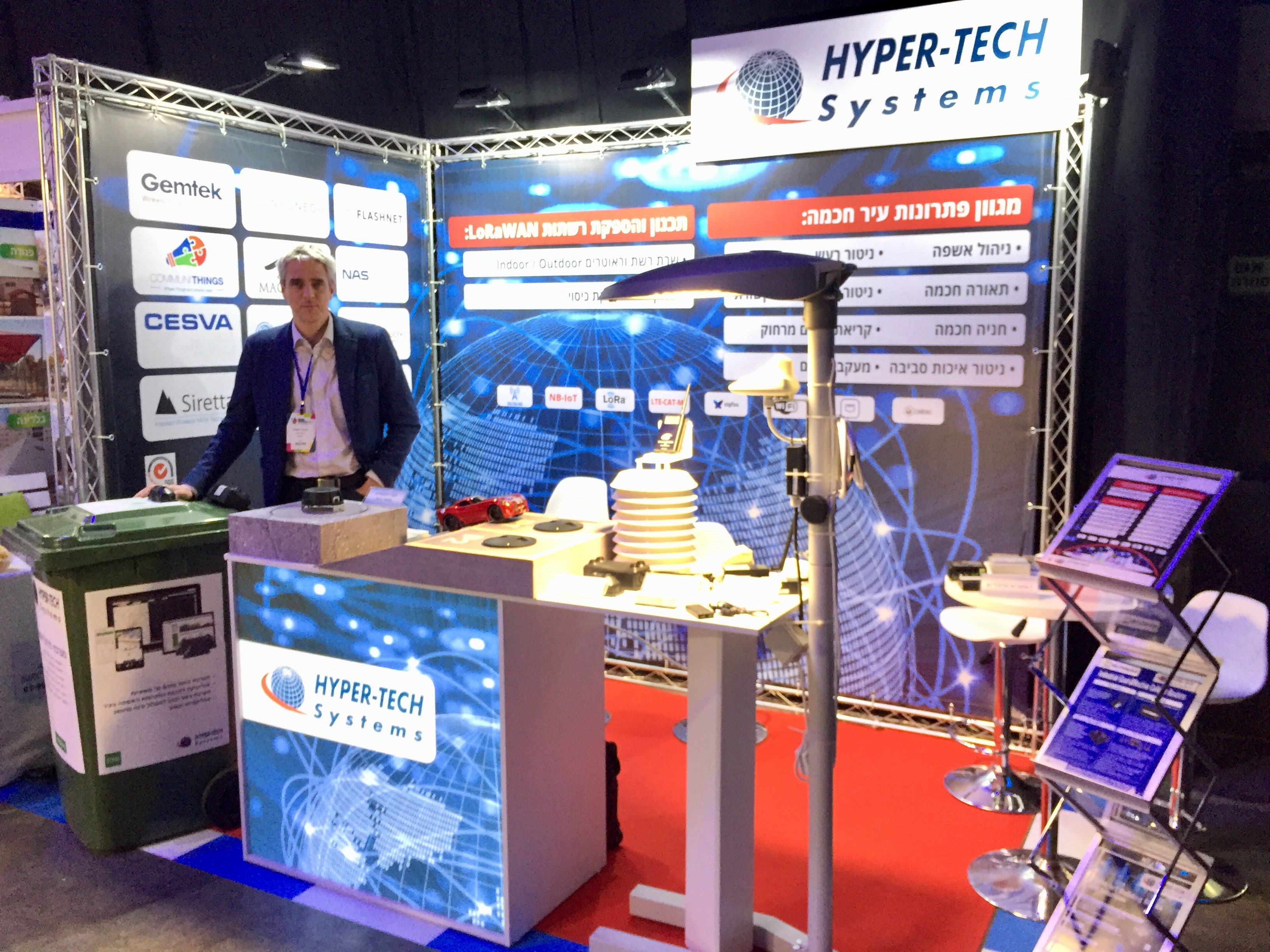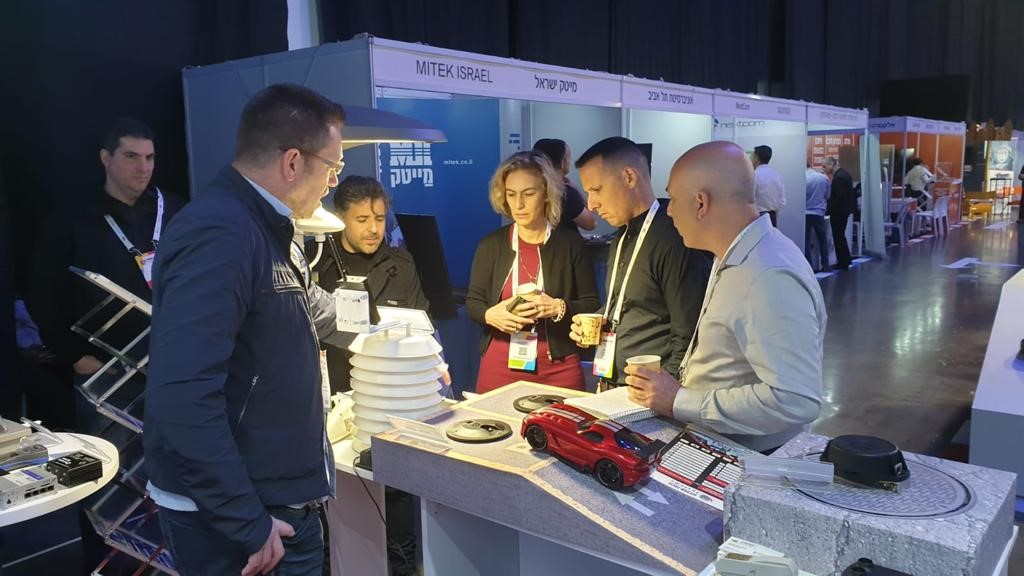 Muni Expo 2019
We were happy to present our Smart City solutions and products in Muni Expo 2019 Tel Aviv - the leading exhibition and conference for municipal related technologies, products and services.  Lots of interest around our booth and in our offering. It was great to have - Sensoneo our partner for smart waste management solutions joining us in our booth.  
Hope to see you all in Muni- Expo 2020!    
For more information on our Smart City solutions and products.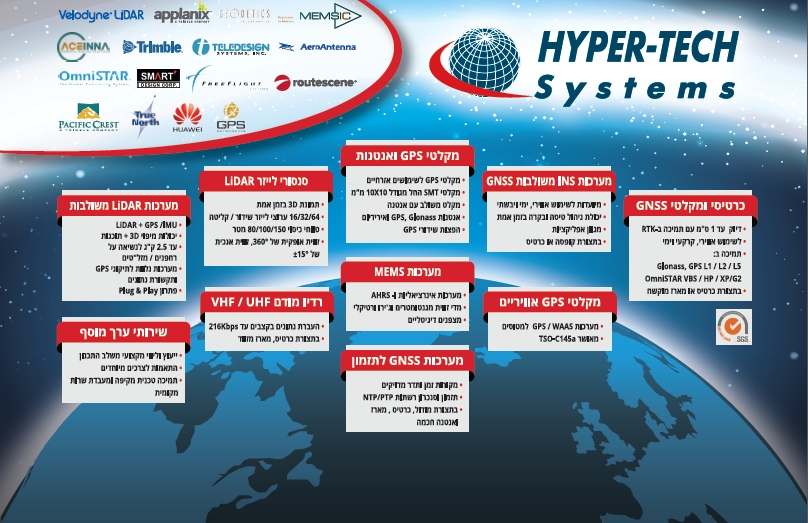 UVID 2017- UVID & AUVSI ISRAEL Chapter
We have participated in the 6th Annual Israel Defense Forces Unmanned Aerial Vehicles Conference on November 9, 2017 at the Avenue Events Center in Airport City.
The UVID conference is an initiative of Israel Defense and aims to coordinate, under one roof, a strategic vision of the world of unmanned vehicles in air, sea and land, to develop dialogue and to build a common world of knowledge for the broad community engaged in building the power and operation of this fascinating field.
We have presented our broad offering for unmanned vehicles.
For more information on our products & solutions for unmanned vehicles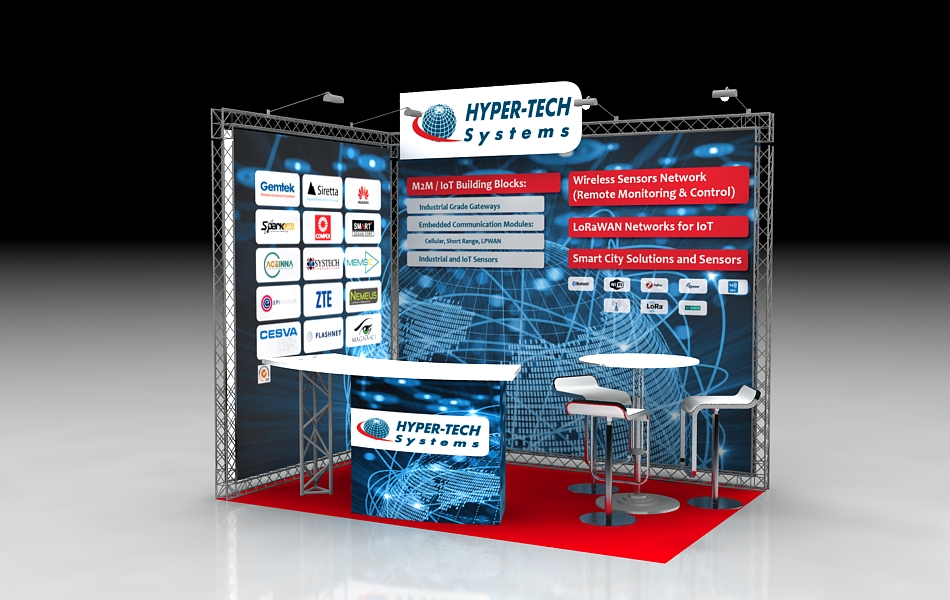 IoT, embedded & microprocessors conference
We have participated in the New-tech  IoT, Embedded & Microprocessors conference, September 12 this year -Avenue; Airport City. The Embedded Microprocessors & IoT 2017 conference is the major annual conference for Embedded systems and Microprocessors in Israel. Embedded systems designers and developers, project managers and the  Academic Community will get together for a one day event jointly with leading vendors in the embedded world .We presented our broad offering of IoT/M2M building blocks and solutions.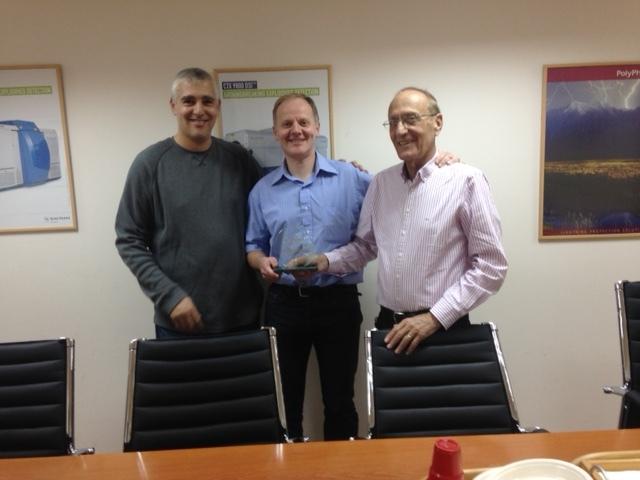 An Award From Morpho
We were honored to receive an award from our long-time partner Morpho Detection, a global leader in threat detection. The award was presented by Mr. Richard Siegwald, Director Global EDS sales at Morpho Detection, namely for Hyper-Tech work in deploying advanced explosives detection and screening solutions with EL AL Airlines and the Israel Airports Authority.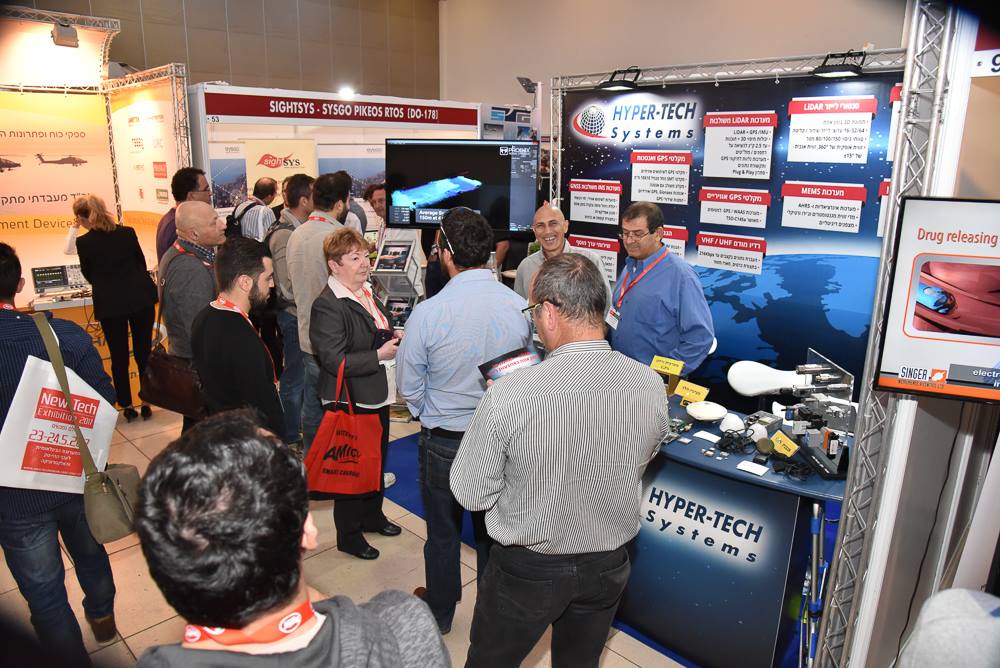 Military & Aviation Exhibition
We have participated in the New-tech Military & Aviation Exhibition, March 7 this year. The Exhibition is one of the major events for the Military and Aviation industries in Israel. Many of Hyper-tech global partners are substantial players in these industries; TRIMBLE, Applanix, Velodyne Lidar, Geodetics, Polyphaser and Memsic are some of our partners whom products and solutions were displayed in our Exhibition booth. Looking forward to next year event!